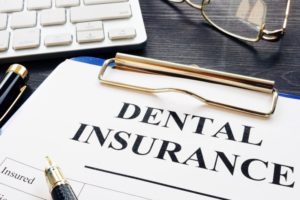 Dental insurance is a great way to save money while investing in your oral health. However, that's only if you make the most of it! Many people don't understand their dental insurance plan and end up delaying or overpaying for their care. Thankfully, keeping a few simple tips in mind can go a long way in helping you make the most of it! Read on as your Goodlettsville dentist shares five ways to maximize dental insurance benefits.
1.) Take Full Advantage of Your Preventive Care
Nearly every dental insurance policy covers preventive care at 90-100%. Typically, this includes things like checkups, cleanings, and oral cancer screenings. These services are all designed to spot and stop issues as early as possible, or even prevent them from developing in the first place. Seeing your dentist for two easy and affordable dental checkups every year can prevent much larger and more expensive issues later!
2.) Remember the 100-80-50 Rule
If you need dental treatment, it's best not to put it off any longer than you have to. Generally, the more extensive or invasive the procedure, the less your dental insurance will cover it. Most plans follow the 100-80-50 rule when it comes to how much they will cover certain treatments:
90-100% of preventive care costs, like checkups, cleanings, and other diagnostics.
75-80% of basic treatments, including fillings and gum disease treatment.
40-50% of major procedures, such as root canals and dental crowns.
3.) Don't Let Your Annual Maximum Go to Waste
Once you've met your deductible, your dental insurance will begin paying for your dental care up to a certain amount (your annual maximum). However, when your coverage period ends and your plan renews, it's likely that whatever you didn't use up of your annual maximum will expire. To keep these benefits from going to waste, make sure to schedule any dental care you need before the year ends if you've already met your deductible and you haven't met your annual maximum yet.
4.) Plan for Next Year's Deductible
Once you exceed your annual maximum, you'll need to pay for your care yourself. If you need extensive treatment at the end of the year but have almost reached your maximum, ask your dentist if you can split your treatment between this year and next. This way, you can start your treatment and use up your maximum before the year ends, then continue your treatment in the next year so those costs can be applied to that year's deductible. However, this isn't always an option depending on your oral health, so be sure to work with your dentist on planning out your treatment.
5.) Talk to Your Dentist About Maximizing Your Coverage
As mentioned above, every situation and dental insurance policy is different. To ensure that you're maximizing your benefits while addressing your unique oral healthcare needs, be sure to talk to your dentist and their team. They can walk you through what exactly your policy covers and help you create a plan to make the most of your coverage.
Dental insurance can save you a significant amount of money as you keep your smile happy and healthy. If you have more questions about your dental insurance benefits or other ways to pay for your dental care, don't hesitate to give your dentist a call.
About the Author
Dr. Deidra Harrison-McClain and her team are proud to help the smiles of Goodlettsville achieve and maintain optimal oral health. They strive to make dental care as enjoyable as possible, so they'll be more than happy to accept your dental insurance and ensure that you're getting the most out of your benefits. In addition, they also have special offers and affordable financing options through CareCredit. To see just how affordable taking care of your smile can be, they can be contacted via their website or at (615) 859-0188.