Laser Dentistry – Goodlettsville, TN
Gentle, Pain-Free Treatment for Your Soft Tissues
At Goodlettsville Smiles, we are dedicated to providing comfortable, effective treatments for your teeth and gums. That's why we offer laser dentistry for addressing problems with soft tissues, such as gum disease. Instead of using older techniques, we take a more modern approach to your treatment and take the stress and pain out of your experience. Could you benefit from laser dentistry in Goodlettsville? Ask us about it while you're scheduling your next appointment with Dr. McClain!
Why Choose Goodlettsville Smiles for Laser Dentistry?
Compassionate, Highly Trained Dentist
Patients of All Ages Welcome
Dental Insurance Accepted
What Is a Soft Tissue Laser?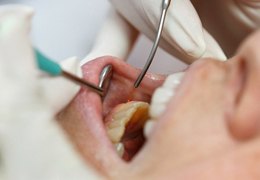 When you first hear about a soft tissue laser, it may seem like something out of science fiction. But we have this technology today in our Goodlettsville practice! A soft tissue laser uses a concentrated beam of light to make precise cuts in soft tissue that would otherwise require a scalpel, sutures, and local anesthetic. Instead, we are able to take care of these procedures relatively pain free as well as stress free.
Benefits of Laser Dentistry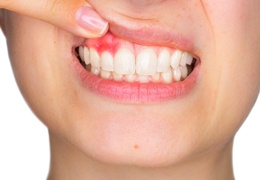 Using a soft tissue laser provides our patients with many advantages over traditional methods. The beam of light is much more precise than a scalpel. It kills bacteria and helps us get rid of infected tissue, which makes it especially useful in treating gum disease, without damaging healthy tissue. The laser gently cauterizes while it severs the gum tissue, meaning that there is very little bleeding at all during and after the procedure. Also, the laser is so mild that we don't need to use a local anesthetic most of the time.
What Treatments Can the Laser Be Used for?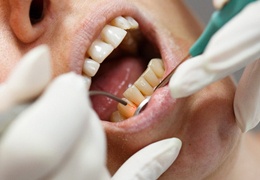 Although the main purpose of our soft tissue laser is to address gum disease, this piece of technology can be utilized for many kinds of treatments, including:
Recontouring gums for aesthetics.
Treating a lip or tongue tie (i.e., perform a frenectomy).
Opening up tissues to expose impacted teeth or dental implants.
Draining oral abscesses.
Basically, a soft tissue laser comes in handy whenever we need to make incisions or cuts in soft tissues!