Cosmetic Dentistry – Goodlettsville, TN
Light Up the Room with Your Smile
Every time you smile at someone, what is the first thought that pops into your head? If you're like many of our patients, it's, "I hope they don't notice my stained/gapped/chipped tooth." If you want to quiet that little voice in your head and give yourself a truly gorgeous smile, Dr. McClain can accomplish both with cosmetic dentistry in Goodlettsville, TN. Working closely with you, she can help you design your perfect smile and then turn it into a reality over the course of a few appointments. It's just that easy, and your only regret will be not making over your teeth sooner! To schedule a cosmetic consultation, contact us today.
Why Choose Goodlettsville Smiles for Cosmetic Dentistry?
Procedures always tailored to patient specifications
Only use strong & lifelike materials
Able to improve function & aesthetics at the same time
Porcelain Veneers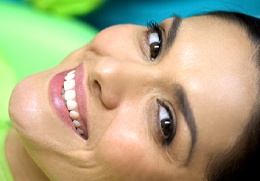 With porcelain veneers, we can pretty much change your smile however you want. We can alter your teeth's shape, size, and color to make flaws disappear and give you a grin fit for the silver screen. They are thin ceramic shells that fit over your teeth like masks, and you can get just one or an entire set custom-made in just two appointments. They can help get rid of multiple imperfections at the same time and easily last for 20 years or more.
Learn More About Porcelain Veneers
Metal-Free Dental Restorations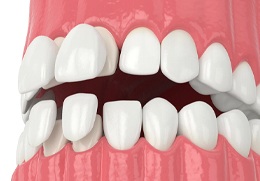 When repairing a tooth, especially one that shows prominently in the smile, the strength, function, and appearance of the final result are all equally important. Thankfully, all-porcelain restorations provide the perfect solution. This material has both the look and strength of natural enamel, meaning it can be used to make a crown that blends seamlessly into any smile. With it, only you and Dr. McClain will know which tooth has been treated!
Dental Bonding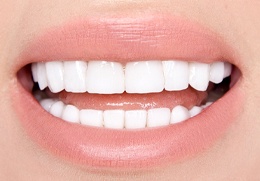 Do you have just one or two teeth that could use some sprucing up, perhaps to correct a minor chip or thin gap? Direct bonding uses a composite resin applied to a tooth to artfully reshape it and make any blemishes disappear. Basically, Dr. McClain will be able to sculpt your tooth to perfection before hardening the material with a curing light. The entire procedure only takes about an hour, is completely painless, and it's also one of the most affordable cosmetic solutions available.
Learn More About Dental Bonding
At-Home Teeth Whitening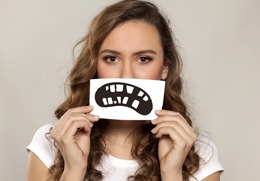 If you're looking to get rid of stubborn coffee, wine, or tobacco stains, save your money and don't buy a generic whitening treatment from the store! Rather, our team can provide you with a set of custom-fitted trays along with a bleaching gel much stronger than anything you'll find on your own. Our kit is easy to use and guaranteed to give you the kind of dramatic results regular take-home treatments simply can't deliver. After just a week or two of use, your smile will be at least 6-8 shades whiter!
Learn More About Teeth Whitening
Understanding the Cost of Cosmetic Dentistry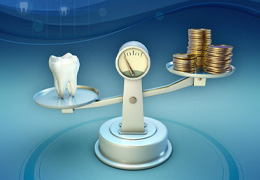 Are you worried about the cost of your cosmetic dental treatment? Cosmetic dentistry isn't usually covered by dental insurance, so patients are often hesitant to commit to treatment. Since everyone's smile goals are unique, we won't be able to determine the cost of your treatment until you can see us for a consultation. We have a wide array of cosmetic solutions and are happy to help you navigate the cost. For the time being, here are some things for you to keep in mind.
What Cosmetic Dental Service is Right for Me?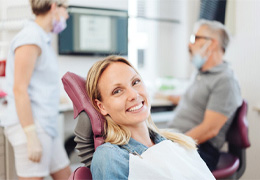 Patients are usually trying to achieve a smile that is straighter, whiter, or shaped differently. Here's how some of our options can help in these situations:
Dental Bonding – This is a minimally invasive procedure that can be completed in a single visit to the office, and it is one of the most affordable cosmetic treatments out there. Dental bonding can correct many minor imperfections, like chips and stains. Depending on how well you care for the results, it can last anywhere from 3 to 10 years.
Teeth Whitening – Teeth can become discolored in a variety of different ways, but with professional teeth whitening, you can see noticeable results in a short period of time. This is another more affordable option, and results last anywhere from a couple of months to a few years depending on how well you care for them.
Veneers – If you have alignment issues, Invisalign is a great option. This treatment costs several thousands of dollars, but it is an effective way to correct crooked teeth and bite issues.
Cosmetic Dentistry Can Be an Investment Worth Making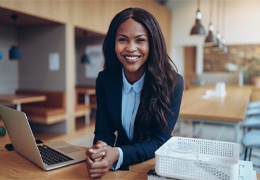 Cosmetic treatment may seem like quite a commitment, but it's an investment that will pay off over time. If you are feeling self-conscious about your smile, making changes with the help of your dentist can lead to significant improvement in your confidence and self-esteem. Ultimately, this can mean better relationships, a more vibrant social life, and a higher quality of life. To determine whether cosmetic dentistry is a worthwhile investment for you, it's important to look at the entire picture.
How to Make Cosmetic Dentistry Affordable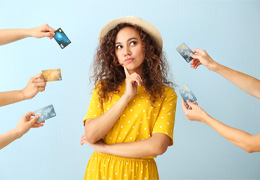 Cosmetic treatment isn't usually covered by dental insurance, but this doesn't mean that you're completely out of luck. We work with CareCredit – a third-party financing company that can split the cost of your treatment into manageable monthly installments with little to no interest. To learn more about your financial options, talk to one of our friendly team members.
To find out exactly how much you can expect to pay for your treatment, schedule a consultation with us. We're eager to help you achieve your smile goals!
Reveal® Clear Aligners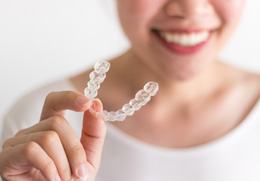 You no longer have to endure the awkwardness of traditional braces if you want to straighten your teeth. Nowadays, you can achieve the smile of your dreams with Reveal® clear aligners. This modern orthodontic solution will discreetly and comfortably move your teeth into their ideal positions, all while allowing you to maintain your confidence throughout the process.
Learn More
Cosmetic Dentistry FAQs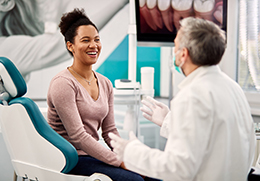 Feeling disappointed in your smile when you look in the mirror? Don't get down on yourself – it's not uncommon and you have the opportunity to make a change! Thanks to your cosmetic dentist in Goodlettsville, you can gain a grin you want to share with the world. If you've never received cosmetic dental treatment before, it's logical that you want to learn more about it. To help you out, our team at Goodlettsville Smiles has decided to answer some frequently asked questions from past patients. If you don't see a certain question below, be sure to contact us!
How Do I Know If I Need Cosmetic Dentistry?
Honestly, there's a particular treatment available for anyone unhappy with their smile. If you want whiter teeth, professional teeth whitening is an option you can explore. If you have chipped or cracked teeth, talk to us about getting veneers or dental bonding. Rest assured – there's a cosmetic solution for almost every problem! The only way to know for sure whether you're eligible for the treatment you seek is to attend a consultation with our team. We'll recommend specific procedures based on the changes you want to make.
Am I Eligible for Cosmetic Dentistry?
Not everyone makes a good candidate for cosmetic dental work. To qualify, you must be free of cavities, gum disease, and other health-related issues. Once your dental health troubles have been addressed, we can revisit cosmetic treatment options. To see if you are eligible for cosmetic dentistry, you'll first need to meet with us for a consultation. After a thorough examination, we can tell you whether you are clear to move forward, and it offers the perfect opportunity to ask any questions you might have!
Does Cosmetic Dentistry Hurt?
Many patients are hesitant to receive cosmetic treatment because they're worried it will be painful. Rest assured, we'll prioritize making your experience as comfortable as possible! Some services like teeth whitening and dental bonding are noninvasive, meaning you shouldn't even need a local anesthetic. However, treatments like veneers will require your dentist in Goodlettsville to numb your mouth beforehand. Although you might feel mild soreness and discomfort in the first few days following your procedure, you can easily manage it by taking over-the-counter pain medication or using a cold compress.
How Long Does Cosmetic Dentistry Last?
It depends on the type of cosmetic treatment you choose. Some options last much longer than others, such as veneers with a lifespan of 15 years or more with proper care. Dental bonding generally lasts 5-10 years. With at-home teeth whitening, once you reach your desired shade, you use your kit every 3-4 weeks for touchups to maintain your bright smile. It's key to remember that oral hygiene, health, and lifestyle habits all impact the lifespan of any cosmetic dentistry option.