Porcelain Veneers – Goodlettsville, TN
Covering the Flaws to Create a Perfect Smile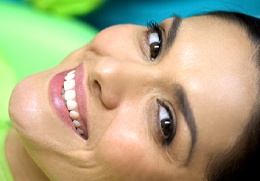 Smile imperfections are a reality for most people. Although it might seem as if there is little you can do about the flaws that exist on your teeth, you'll be happy to learn that at Goodlettsville Smiles, we have the perfect solution for your situation – porcelain veneers in Goodlettsville, TN. This unique cosmetic dentistry service is considered one of the most popular methods of treatments among Hollywood's elite. Fortunately, you don't have to own expensive cars or have millions of dollars in the bank to achieve the same results. To find out if you are a candidate for porcelain veneers, contact us to schedule an appointment.
What Are Porcelain Veneers?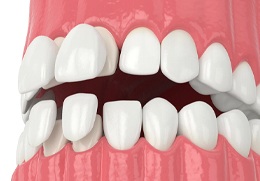 Using thin ceramic, porcelain veneers are like tiny masks that fit over the surface of your natural teeth. Designed to match your desired color, size, and shape, veneers are one of the most versatile methods of treatment.
Don't like the size of your teeth? Worried about the noticeable stains on your front teeth? With porcelain veneers, your cosmetic dentist in Goodlettsville can quickly hide your flaws and have you seeing a new and improved smile in no time at all.
Benefits of Porcelain Veneers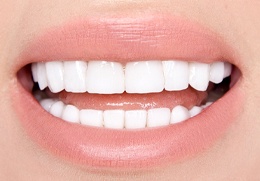 During your consultation with Dr. McClain, don't be surprised if she shares some of the many benefits associated with porcelain veneers. There are often so many different cosmetic solutions available that hide problem areas, but you'll need to consider the benefits to help in your decision-making process. Some of these include:
Natural appearance – Porcelain veneers are custom-made to look just like regular, healthy teeth. Dental lab technicians use the designated color, size, and shape to create these small teeth coverings. Once placed by your dentist in Goodlettsville, they will take on the appearance of your natural teeth.
Stain-resistant – The coating on the porcelain veneers are much more resistant to stains than regular tooth enamel. However, it is important to know that just because it is harder for your veneers to stain doesn't mean they cannot so be mindful of your lifestyle habits and how many dark-colored beverages you are consuming on a daily basis.
Customizable – You can enjoy a brand-new smile that is custom-made to your specifications and liking. You and Dr. McClain will work together to create your ideal smile.
Less-invasive approach – Unlike the placement of a dental crown, porcelain veneers are much easier to place and require that we remove only a minimal amount of the tooth enamel in the preparation process.
What Do Porcelain Veneers Help Conceal?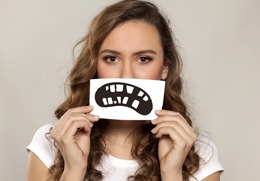 Known for their versatility, porcelain veneers are designed to conceal a wide variety of problems, including:
Chips
Cracks
Stains
Discoloration
Minor gaps between teeth
Minor misalignments
Misshapen or crooked teeth
How Much Do Porcelain Veneers Cost?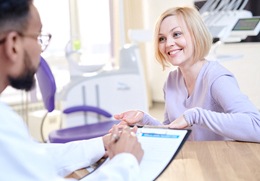 This question is dependent on various factors, all of which your dentist will take into consideration when crafting a personalized treatment plan and estimate. No two patients are the same, so you can't expect to pay the same amount as another client.
Some of the factors we consider are:
The number of veneers you will have placed on your teeth (some patients may only want to cover the visible portions of their smile)
Initial consultation
Anesthesia/sedation
Location of the dentist you are using
Since porcelain veneers are considered a cosmetic service, it is unlikely your dental insurance will cover the cost of treatment; however, it is best to call and ask prior to moving forward.