About Us – Goodlettsville, TN
We're Here to Make You Smile

At Goodlettsville Smiles, dentistry isn't just our job—it's our passion! We take pride in the quality of our work, and it shows in every appointment. Whether it's your first time visiting us or you've been trusted us for years, our team goes above and beyond to help you feel welcome and well cared for. Come and see what makes our practice different from all the rest! We can't wait to welcome you into our dental office, so contact us today to schedule an appointment.
Compassionate Service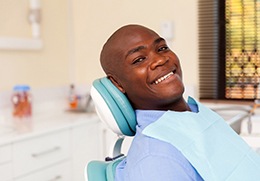 While other dental offices are only concerned about seeing as many people as possible, the team at Goodlettsville Smiles takes the time to get to know each and every individual smile who comes through our doors. We like to say that we treat people here, not teeth! Our warm and friendly team will help you feel right at home starting at your very first appointment, and Dr. Deidra Harrison-McClain is ready to provide absolutely any service you or your loved ones might need.
Learn More about Dr. Harrison-McClain
Comprehensive, Family-Oriented Care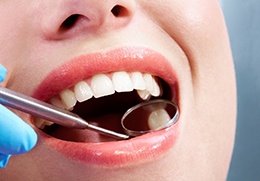 Time for your child's checkup? We love having children around the dental office! Have a few teeth in need of repair or replacement? Custom-made restorations are available! Just want your smile to look gorgeous in time for an upcoming special event? We have a wide selection of cosmetic treatments! Here, you and everyone you care about can look forward to a pleasant and relaxing experience that always ends with a gorgeous smile.
Advanced Technology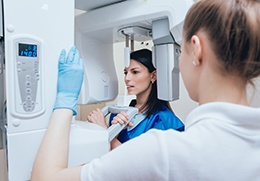 Our modern team takes advantage of some of the most cutting-edge technology in the field. In addition to digital X-rays and intraoral cameras, we have a cone beam CT scanner, which enables us to perform more complex treatments like dental implants with more confidence and skill. With a more complete imaging system, we can more accurately plan procedures and ensure success. Plus, this technology allows you to have a more comfortable experience from beginning to end.
Learn More about Our Cone Beam Scanner
Affordable, Flexible Financing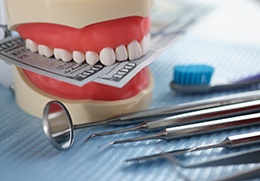 We strive to make every step of your time with us as enjoyable as possible—even the time when you pay! We gladly accept major insurance plans and can help you maximize your benefits. Regardless of your insurance situation, we also offer flexible payments options, namely financing through CareCredit, which divides your total into smaller monthly payments at a low interest rate. If you have questions about the financial details of your visit, don't hesitate to ask us!