Dental Bridges – Goodlettsville, TN
Fill the Empty Space in Your Smile
Every part of the human mouth is interconnected. Because oral anatomy is so delicate, even one missing tooth can result in serious health problems, such as drifting teeth, jawbone deterioration, and an uneven biting force. Not to mention, having a gap in your grin is widely considered unattractive. At Goodlettsville Smiles, Dr. McClain wants you to enjoy the benefits of having a complete smile. One way our team can help you achieve this is by placing a dental bridge. To learn more about dental bridges in Goodlettsville, just give us a call!
Why Choose Goodlettsville Smiles for Dental Bridges?
Replace Several Consecutive Missing Teeth at Once
Restorations Custom-Made for Every Patient
Made of Natural-Looking Dental Porcelain
What Are Dental Bridges?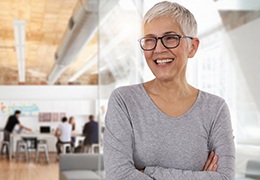 A traditional bridge, which is the most common variety, consists of two dental crowns that fit over your abutment teeth (the two teeth that are next to the empty space in your smile). One or more artificial teeth, known as pontics, are suspended in between these crowns. This type of restoration can be quite attractive and long-lasting.
You may want to ask Dr. McClain about an implant-retained bridge. Instead of abutment teeth, the pontics are supported by small titanium posts that are surgically inserted into your jawbone. Bridges that are held in place by dental implants generally last longer than traditional bridges.
Is a Dental Bridge Right for Me?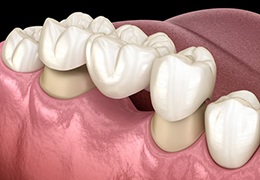 Many patients with one or more missing teeth in a row would make good candidates for a dental bridge. However, you must be in good oral health. If you currently have gum disease or tooth decay, those issues must be addressed prior to bridge placement.
To be eligible for an implant-supported bridge, you must have adequate jawbone density. If your jawbone has shrunk after tooth loss, you must be willing to receive a bone graft so that your body can accommodate implants.
Ultimately, the only way to find out if a dental bridge is right for you is to schedule a consultation with your dentist in Goodlettsville.
The Process of Getting a Dental Bridge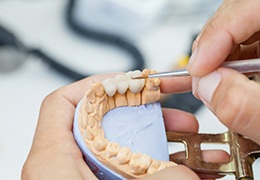 Installing a traditional bridge takes two or more appointments. During the first visit, we remove a small amount of enamel from your abutment teeth to ensure there's room for the crowns. We then take impressions of the area and send them to a dental lab. While they craft your bridge to our precise specifications, we might place a temporary bridge. Once your final bridge arrives from the lab, we permanently cement it in place.
For an implant-retained bridge, you must undergo oral surgery to have the posts placed, and then wait a few months for them to integrate with your jawbone. This option takes longer, but it provides more stability than a traditional bridge.
Benefits of Dental Bridges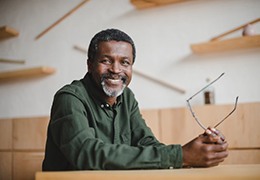 Bridges offer significant advantages to both your health and your appearance. They are able to:
Prevent remaining teeth from drifting out of place
Look like a natural part of your smile
Allow you to chew practically any food
Last more than 10 years with proper oral hygiene