Emergency Dentist – Goodlettsville, TN
Emergency Dental Care Without the Wait
At Goodlettsville Smiles, we treat dental emergencies all the time, and NONE of our urgent patients ever say, "Oh yeah, I totally knew it was going to happen!" Dental emergencies only pop up when you least expect them, and should you ever find yourself in the middle of one, know that Dr. McClain, your trusted emergency dentist in Goodlettsville, TN, and our dental team are ready to help. We do our best to see emergency patients the same day they call us so you can get the emergency dental care without the wait! Just give us a call, and we'll work to see you and get you out of pain as soon as possible.
Why Choose Goodlettsville Smiles for Emergency Dental Care?
Experienced & Compassionate Dental Team Focused on Your Wellbeing
Same-Day Appointments Available for Emergency Patients
Dental Insurance Welcome & Flexible Financing Available
How We Treat Dental Emergencies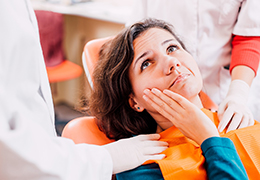 The first thing you should do in a dental emergency is give us a call. From there, here's what you can typically expect:
We'll schedule you a same-day appointment: We always go above and beyond to see emergency patients as quickly as possible. We'll also give you first-aid instructions for handling your emergency until you can reach us.
Get an emergency exam with Dr. McClain: Your Goodlettsville emergency dentist Dr. McClain will see you for an examination as soon as you arrive at our office. She'll take any necessary X-rays and get you out of any severe pain.
Review the findings & make a plan: Next, Dr. McClain will review her findings with you and discuss which treatments she recommends to address the issues you're facing. Together, you'll make a treatment plan to get your oral health back on track.
Get the care you need: Once you've created a treatment plan, we'll get to work right away preserving your teeth, repairing any damage, and getting you out of pain.
The Most Common Dental Emergencies
Dental emergencies tend to happen due to one of two reasons. Either someone has ignored their oral hygiene for a while and has developed a dental infection, or they've been in some kind of accident. In either case, both usually involve quite a bit of pain, and the best thing to do is to call our dental office right away. That way, we'll be able to see you ASAP and take care of your problem! Here are 11 of the most common dental emergencies we treat here at Goodlettsville Smiles.
Understanding the Cost of Emergency Dentistry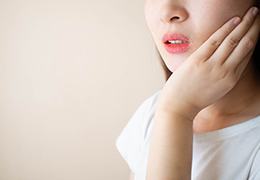 Unfortunately, when a dental emergency happens, the cost of treatment can be a major concern for patients. Some even postpone seeing the dentist in hopes of saving a bit of money. However, in these situations, you need to seek help immediately. Putting off treatment only allows the problem to get worse, which likely means it'll require a more costly procedure to fix. Your best bet is to come in to our Goodlettsville office right away. Dr. McClain can address the issue, relieve your pain, and get your smile back on track.
Every Dental Emergency is Different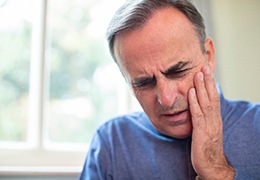 There are many ways to treat a dental emergency, and it all depends on a patient's particular situation. Minor toothaches, for example, might just require a small filling to be fixed, but more severe ones may call for a root canal and a crown. A cracked tooth may need to undergo root canal therapy or be extracted entirely, depending on how deep the crack goes. We'll quickly assess your situation and figure out the fastest and most conservative way to solve your problem.
Does Dental Insurance Cover Dental Emergencies?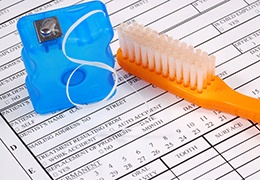 At Goodlettsville Smiles, we are happy to work with your dental insurance and are in-network with many of the major plans, such as Cigna, Delta Dental, UnitedHealthcare, and BlueCross BlueShield. Most dental insurance policies include some coverage for dental emergencies. Even if the initial emergency exam isn't covered in your plan, part of the cost of treatment typically is. Before we treat your dental emergency, we will look closely at your insurance benefits and help you figure out how much you will be obligated to pay out-of-pocket for your treatment.
Other Options for Making Dental Emergencies Affordable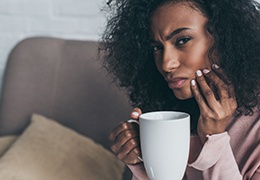 Even if you have dental insurance, some emergency expenses may be large enough that you won't want to pay for it all at once. If you require costly care, don't worry, as low-to-no-interest financing is always available. CareCredit is a trusted financier and will break up the cost into easier monthly payments, so you can get the care you need without worrying about how you're going to afford it. We can walk you through the application process right here in our office, and we'll try to answer any questions you may have.
Taking Care Of Your Smile Can Save You Money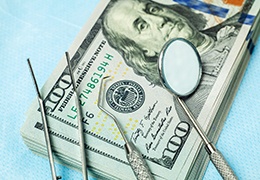 The best way to save money on dental healthcare costs is to maintain a healthy smile and prevent dental emergencies as much as possible. You can do this by implementing certain habits into your lifestyle. For example, every day you should be brushing and flossing your teeth to stop plaque buildup and cavities. Instead of using your teeth to open difficult packaging, get scissors or the appropriate tool. If you grind or clench your teeth during sleep, a nightguard can separate your upper and lower teeth, preventing fractures and enamel wear. These simple steps can go a long way to keeping your costs down by reducing your risk of a dental emergency.
Keys to Preventing Dental Emergencies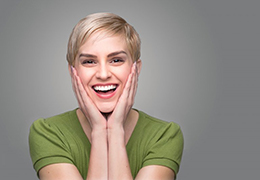 Did you know that most dental emergencies are the result of untreated decay, infection, or damage? That means following a few simple precautions can significantly reduce your risk of harming your smile. By taking proper care of your teeth and gums, you can easily avoid finding yourself in these stressful situations in the first place. To help you out, our team at Goodlettsville Smiles has compiled a list of ways you can keep your pearly whites safe and problem-free!
Keep Up with Routine Dental Checkups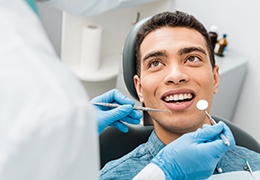 One of the best ways to prevent dental emergencies in Goodlettsville is by visiting Dr. McClain every six months for a checkup and cleaning. These routine appointments allow her to monitor your oral health and ensure no problems are developing. By addressing any issues early on, you can avoid experiencing severe complications down the line.
Establish a Good Oral Hygiene Routine
A solid at-home oral hygiene routine can go a long way in keeping your smile healthy. Simple practices like brushing twice a day, flossing daily, and rinsing regularly with an ADA-approved mouthwash can ward off dental problems and lower your risk of a dental emergency. If you neglect to follow these essential practices every day, harmful bacteria can accumulate in your mouth and accelerate enamel deterioration. As a result, you could find yourself in the waiting room of your emergency dentist's office.
Maintain a Nutritious Diet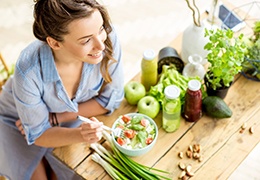 Believe it or not, your diet has a significant impact on your oral health. Eating an excess amount of sugary, starchy, or acidic foods can increase your chances of developing severe decay, gum disease, or another oral infection. That's why it's best to limit your intake of those items and stick to a diet full of nutrient-rich foods, such as fresh fruits, vegetables, whole grains, lean proteins, and dairy products.
Protect Your Teeth Against Oral Injuries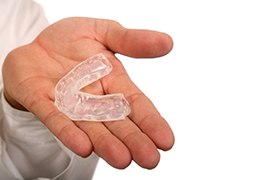 If you regularly play sports or grind your teeth at night, you should ask Dr. McClain about a custom-made oral device. An athletic mouthguard can keep your pearly whites safe should you sustain a blow to the face. Meanwhile, a nightguard can protect your enamel from the force of teeth grinding against each other.
Use Tools to Open Packages, Not Your Teeth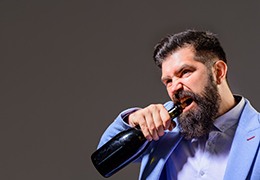 When you can't open a bottle or package, you may be tempted to use your teeth as a last-ditch effort. However, using your pearly whites for anything other than chewing food can easily result in a dental emergency. If you ever find yourself in this situation, it's best to wait until you have the right tool or ask someone to lend you a helping hand.
Dental Emergency FAQ's
No one ever expects a dental emergency to happen to them, but they're far more common than you might think. If you find yourself suddenly needing an emergency dentist in Goodlettsville, do you know what to do? Don't worry; Dr. McClain and the rest of our team at Goodlettsville Smiles will be by your side every step of the way to help you through this difficult time. Until your appointment, it may soothe your worries to read through the answers to a handful of frequently asked questions about dental emergencies.
Should I Visit the Emergency Room for a Dental Emergency?
Unfortunately, most emergency rooms do not have the equipment or training necessary to effectively treat dental emergencies. At most, they might be able to prescribe pain relievers or antibiotics, but afterward, they'll often refer you to a dentist anyway. To save time and money, you should contact our office if you have a dental emergency in Goodlettsville.
There are three main exceptions where it's a better idea to visit the ER:
A fractured or dislocated jaw
Deep lacerations or cuts to the mouth or face
Severe swelling that makes it difficult to breathe or swallow
In these situations, head straight for the nearest emergency room to get the immediate care you need. Then, schedule an appointment with us. That way, we can make sure you don't need any additional dental treatment.
Will My Toothache Go Away On Its Own?
In general, toothaches do NOT go away on their own. They actually tend to worsen the longer you go without treatment, because tooth enamel cannot repair itself in the same way that most other body parts can. For that reason, it's important to give us a call if your tooth is hurting. That way, Dr. McClain can examine the area and determine the reason for your tooth pain. By administering prompt treatment, she can prevent whatever is causing your pain from worsening and save you from requiring more invasive (and pricier) procedures down the road.
My Chipped Tooth Doesn't Hurt. Do I Still Need to Visit?
Yes. While a chipped tooth isn't as urgent as a knocked-out tooth, you should call us to schedule an appointment within a day or two of the incident. Even if the tooth doesn't hurt, the chip could give bacteria an opportunity to infect its inner chambers and cause an intense toothache. Give us a call so we can prevent that from happening.
What If I Can't Afford Emergency Dentistry?
Emergency dental exams are typically not that expensive. However, the services most commonly used to treat hurting or broken teeth cost more than a routine checkup and cleaning. That being said, the last thing you want to do is put off the care you need because of worries about cost. If anything, waiting too long could result in the need for costlier procedures.
Goodlettsville Smiles welcomes most dental insurance plans and can make the claims process nice and easy. If you don't have insurance, we also provide payment plans through CareCredit. Most of these plans have little to no interest rates!