Emergency Dentist – Goodlettsville, TN
Emergency Care Without the Wait
At Goodlettsville Smiles, we treat dental emergencies all of the time, and NONE of our urgent patients ever say, "Oh yeah, I totally knew it was going to happen!" Dental emergencies only pop up when you least expect them, and should you ever find yourself in the middle of one, know that Dr. McClain, your trusted emergency dentist in Goodlettsville, TN, and our dental team are ready to help. Just give us a call, and we'll work to see you and get you out of pain as soon as possible.
Why Choose Goodlettsville Smiles for Emergency Dentistry?
Same-day appointments available for emergency patients
Highly-experienced & skilled team
Sedation available to ensure patient comfort
How to Handle Common Dental Emergencies
Dental emergencies tend to happen due to one of two reasons. Either someone has ignored their oral hygiene for a while and has developed a dental infection, or they've been in some kind of accident. In either case, both usually involve quite a bit of pain, and the best thing to do is to call our dental office right away. That way, we'll be able to see you ASAP and take care of your problem! Before you can make it to our dental office, however, there are a few things you can do to help improve the situation on your own:
Toothaches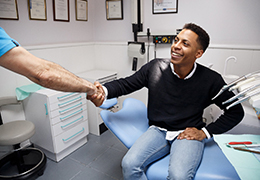 Sometimes, a toothache can be caused by something being stuck in between the teeth, such as a stray piece of food. Rinse and floss around the hurting tooth and see if this helps. If not, a cold compress or OTC medication can help manage any discomfort.
Chipped/Broken Tooth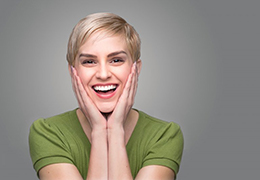 Chipped and broken teeth can usually be repaired using a dental crown or porcelain veneer. Gather as much of the tooth as you can and put the pieces in a safe container. You can place dental wax or a wet cotton ball over the tooth to prevent the jagged edge from scratching the inside of the mouth.
Knocked-Out Tooth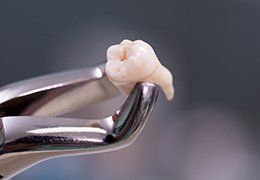 Knocked-out teeth can be successfully put back into place, but only an hour or so after the initial accident, so time is of the essence! After giving us a call, find the tooth, gently rinse it off, and try to put it back into its socket. If this doesn't work, it needs to stay wet to keep it viable, so place it in a container of milk or saltwater.
Lost Filling/Crown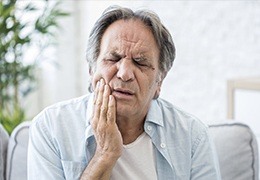 Do your best to find the restoration, and see if you can place it back onto the tooth and hold it there until you can see us. You can use a small dab of toothpaste to help with this. If there is any pain, just take an OTC medicine.
How to Prevent Dental Emergencies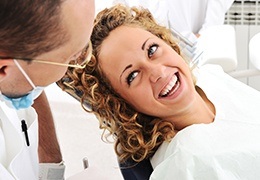 Wear a mouthguard whenever you play sports, whether the game involves physical contact or not. About 40% of all dental injuries are due to sports!
Don't chew on ice, pens, pencils, or any other hard objects.
Don't use your teeth to open packages or remove tags—grab the scissors!
Brush and floss consistently to keep your teeth strong and free of decay.
Visit Goodlettsville Smiles for routine checkups so we can catch a small problem before it can turn into an emergency later!
The Cost of Treating Dental Emergencies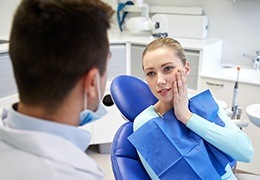 There are many ways to treat a dental emergency, and it all depends on a patient's particular situation. Minor toothaches, for example, might just require a small filling to be fixed, but more severe ones may call for a root canal and a crown. We'll quickly assess your situation and figure out the quickest and most conservative way to solve your problem. If you require costly care, don't worry, as low-to-no-interest financing is always available.