Tooth-Colored Fillings – Goodlettsville, TN
Choose a Mercury-Free Solution
Your teeth are designed to last for a lifetime with the right care. Unfortunately, many people will experience tooth decay. Although it's preventable, at least 92% of adults have had at least one cavity in a permanent tooth. Traditionally, a metal filling would be used to treat it. While they are effective, there are several disadvantages, like a dark experience and the concern of mercury exposure. Now, you have a biocompatible and natural-looking solution. Tooth-colored fillings in Goodlettsville, TN blend in with your enamel to invest in a beautiful smile.
Metal VS Tooth-Colored Fillings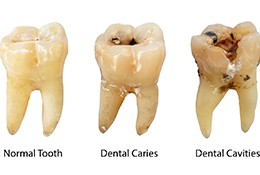 Amalgam fillings have been used for generations to treat tooth decay. They are comprised of various metals, including mercury. While this makes them durable and affordable, it gives them a dark appearance. Not to mention, it's normal to be concerned about the risk of long-term mercury exposure despite maintaining the support of the American Dental Association.
Tooth-colored fillings resolve the common complaints of metal fillings. They don't contain any metal. Instead, they are made of fine glass and plastic particles, which allow them to be customized to match your enamel. The composite resin material will look natural while also having the potential to last for a decade or longer with the right aftercare.
What is the Process Like?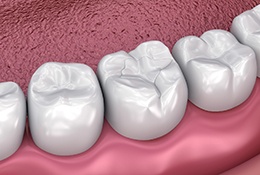 The process for tooth-colored fillings differs a bit than that of metal ones. After your tooth is cleaned and dried, a weak acid is applied to it to open the pores in the enamel. It's rinsed from your tooth before the composite resin material is placed on it, which has been previously customized to match your enamel. Wedges don't need to be cut into your tooth to support the filling to keep more of its natural structure intact.
Your dentist in Goodlettsville sculpts it into the desired shape and uses a special dental light to quickly harden it. Your tooth is smoothed and polished to leave you with beautiful results.
Your filling can last for many years with the right care, such as:
Brushing your teeth at least twice a day for 2 minutes each session.
Flossing between each tooth nightly.
Visiting your dentist at least twice a year for a cleaning and checkup.
Wearing an athletic mouthguard if you play sports.
Not using your teeth as tools.
Keeping inedible objects out of your mouth.
Avoiding stain-causing foods and drinks.
Not chewing overly hard or sticky foods with the filling.
What are the Benefits of Tooth-Colored Fillings?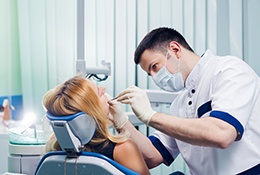 Composite resin fillings offer various benefits, including:
Metal and mercury-free
Natural-looking appearance
Durable and affordable
Preserves your tooth's structure
Biocompatible
Easy maintenance and care
Doesn't cause your tooth to darken
Schedule Your Consultation Today
A metal filling doesn't need to cause an eyesore when you smile. No matter if you want to have an old amalgam filling replaced or you have a cavity that needs to be treated, we can rehabilitee your tooth with a natural-looking solution. Contact our dental office today to schedule your consultation for tooth-colored fillings.