How to Get the Most Out of Your Dental Insurance
Dental insurance is a bit tricky. It's not exactly like standard health insurance, so for many people, while they might have a plan, they don't really know how to maximize it. That's where the team at Goodlettsville Smiles is ready to help! We accept and are in-network with several dental insurance providers, and we're ready to help you make the most out of your investment at every visit. For a brief guide on how to use your plan and save big on your care, read on below.
The Basics of Dental Insurance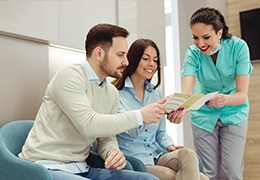 Dental and health insurance work using the same core principle, in that in exchange for a monthly premium, the provider gives people access to sizeable discounts on healthcare services. Where they differ is that health insurance is designed to help people with sudden, serious problems like a heart attack or traumatic accident, while dental insurance is more focused on helping people afford preventive services. This is so people are able to stop small issues from becoming bigger ones that require more extensive care.
How Your Dental Benefits Work (Sort Of)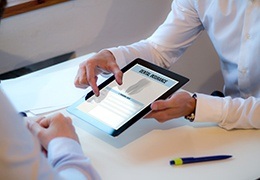 Every insurance plan from individual to individual is slightly different, but overall, most dental benefits break down like this:
Preventive Services (checkups, cleanings, dental sealants, fluoride treatments, X-rays) are covered at 80-100%.
Restorative Services (fillings, crowns, bridges, dentures, implants) are covered at 50-75%.
Cosmetic Services (teeth whitening, porcelain veneers, direct bonding) are NOT covered because they are deemed medically unnecessary.
Orthodontic Services (traditional braces, Invisalign) can be partially covered as well, but some plans do NOT have orthodontic benefits.
With these parameters in mind, the best way to get the most out of your plan is to simply attend your two recommended checkups and cleanings each year. They'll be largely or completely covered by your insurance, plus they'll go a long way in helping you avoid the need for more extensive/expensive care over time.
We Offer In-Network Savings & Welcome Out-of-Network Providers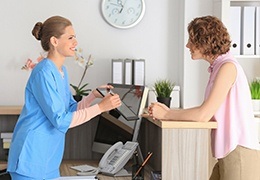 Goodlettsville Smiles is in-network with many of the most popular dental insurance providers, but we also accept all out-of-network plans as well. Unlike with health insurance, you can still save quite a bit on your dental care when you visit an out-of-network dentist. If you can't find your provider on the list below, we can probably still use your plan, so give us a call to learn how!
We are in-network with:
Cigna
Guardian
UnitedHealthcare
UMR