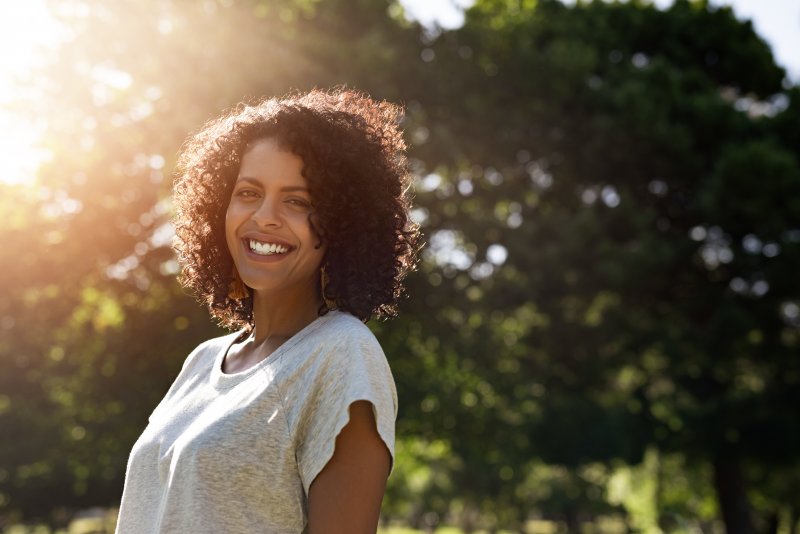 You've probably heard that spending more time outside is good for your health, but not just people that's why a lot of people stay active. The longer you spend in the sun, the more vitamin D you absorb into your body which is crucial for healthy teeth and bones. In fact, an estimated one billion people in the world are currently suffering from a vitamin D deficiency which can lead to rickets in children and osteomalacia in adults. Your dentist in Goodlettsville shares more about how spending time in the sun benefits your teeth.
In What Ways Does the Sun Keep Your Smile Healthy?
Even though you also absorb vitamin D through certain foods, spending time in the sun is the best and most efficient source. This vitamin is so important because it helps to regulate the amount of phosphate and calcium that's in your body. Without vitamin D, you would have a severe calcium deficiency which would harm your health tremendously. Here are some ways that an extreme calcium deficiency can affect both your smile and the rest of your body:
Tooth decay
Gum disease
Underdeveloped teeth
Osteoporosis
Muscle weakness
Cancer
In order to avoid these complications, it's crucial that you are getting plenty of vitamin D through the sunlight and a healthy diet.
How Much Time Should You Spend Outside?
Exposing yourself to direct sunlight around midday is the most efficient way to absorb vitamin D because this is when the UVB rays are the most intense. The amount of time you much spend is dependent on the amount of melanin in your skin. People with lighter skin tones have less melanin which means that they need to spend approximately 10-30 minutes in direct sunlight several times a week. Those with darker colored skin have more protective melanin which means that they need to spend anywhere from 30 minutes to several hours more.
How Else Can You Get the Vitamin D You Need?
By keeping certain foods in your diet, you can increase your intake of vitamin D. Try the following foods:
Fatty fish (like salmon, tuna, and mackerel)
Egg yolks
Beef liver
Portabella mushrooms
Fortified cows' milk
Fortified breakfast cereal
You can also get over-the-counter vitamin D supplements if you find yourself to be vitamin D deficient. This way, you can ensure that you're getting enough to maintain healthy amounts of calcium as well as strong teeth.
About the Author
Dr. Deidra Harrison-McClain graduated with her Doctor of Dental Surgery from Meharry Medical College in Nashville at the top of her class. While she was completing a dental residency through the University of Tennessee College of Dentistry, she participated in rotations in the areas of family medicine, oral surgery, and many others. For more information or to schedule an appointment, visit her website or call (615) 859-0188.