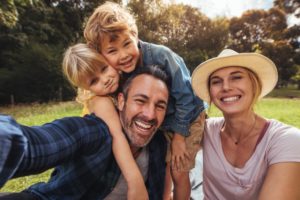 If you're a parent, odds are you're incredibly busy. Between driving your kids to soccer practice, school, and their friends' houses, you hardly have any time for yourself. One way to help you save a little bit of time is by seeing a family dentist in Goodlettsville. While you might think that a general dentist is the same thing as a family practice, there are a few differences between the two. Let's talk about these differences and why you should choose a family dentist.
What's a General Dentist?
A general dentist undergoes extensive training before they can practice. They must attend at least four years of dental school. Many general dentists restrict their care to a specific age group, such as patients older than 16. If you have kids younger than that, you'll have to drive all the way around town to find a dental professional who will treat them.
How Is a General Dentist Different from a Family Dentist?
A family dentist, on the other hand, has specialized in treating patients of all ages. While they still must undergo the same basic training as general dentists, they also learn how to treat children and the elderly. From teaching a young child the proper way to brush and floss, to instructing Grandma on how to clean her dentures, a family dentist will ensure you and all of your family members maintain good oral hygiene habits outside of their office.
Why Should You See a Family Dentist?
There are a few reasons why it's much better to see a family dentist rather than a general one, such as:
You won't have to drive across town to take the whole family to their dental appointments. Everything you need is under one roof.
They will get to know your family's history, including any dental problems that might be hereditary and how to protect against them.
Your children won't have to worry about finding a new dentist when they become an adult. Make the transition into adulthood easier for them by allowing them to keep the same dentist.
A family dentist has broad knowledge in all kinds of areas of dentistry. They should be able to treat virtually any dental problem you or your family members may have.
While there are many fine dentists out there, you should definitely see a family dentist to meet the oral health care needs of you and your family. It will save time and make it easier on your kids!
About the Author
Dr. Deidra Harrison-McClain is a dentist in Goodlettsville, TN who is happy to treat patients of all ages. She completed her Doctor of Dental Surgery degree from Meharry Medical College in Nashville. Then she attended a dental residency through the University of Tennessee College of Dentistry, rotating through many areas of dentistry, including family practice. To learn more about how she can treat your whole family under one roof, visit her website.