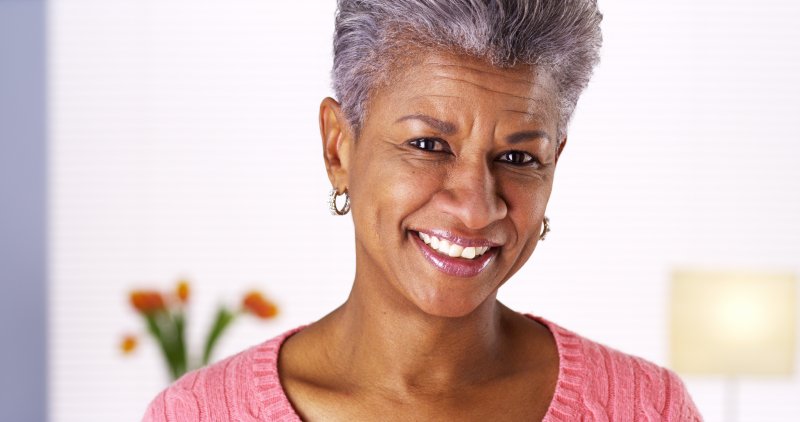 When you were a child, the prospect of getting older was so exciting. After all, it meant you would be able to do all the things you were too young to participate in. It's funny how the perspective shifts once you mature. Now, you have to contend with the changes that come along with aging, one of which is the alterations that can occur in your smile. As you continue reading, your cosmetic dentist in Goodlettsville lists 5 of the undesirable changes that can happen.
#1 – Gapped Front Teeth
There can be several contributors to a gap (also referred to as diastema) developing. For starters, it can stem from the surrounding teeth crowding or an imbalanced jaw structure that creates unnatural spacing. As a result, your front teeth can begin to shift in an effort to regain the lost tension, which can leave you with an unflattering gap in your smile.
#2 – Bottom Teeth Crowding
Over time, your lower jaw can start to lose density and shrink. The imbalance created can lead to a domino-effect that can cause crowding in your lower teeth. Some possible contributors are breathing through the mouth, reverse swallowing (also called tongue thrusting) and facial trauma.
#3 – Poor Bite (Malocclusion)
It's not uncommon for your jawbone to shift as you get older. In fact, statistics show that one in four adults has some form of age-related malocclusion, which can contribute to the following issues:
Headaches
Clicking
Popping jaw joints
In some cases, back pain.
#4 – Teeth Stains
Over time, your teeth are bombarded with unfathomable amounts of leftover food and beverage particles. Eventually, this can cause stains to form from the debris becoming embedded in your enamel (the hard-outer layer of your teeth). If the protective layer begins to wear, it can also leave more of the yellowish dentin that lies beneath exposed, which can leave you with a less-than-attractive smile.
#5 – Shifting Teeth
If you have any number of teeth missing, you're more vulnerable to a decrease in jawbone density and the surrounding teeth shifting in an attempt to reestablish the lost tension. This can leave you with malocclusion, a greater susceptibility to gum infection and a less appealing image.
The good news is that your dentist in Goodlettsville has a host of solutions to address any issue. To get started, you'll need to visit for a consultation. While you're there, you can learn more about the many available options, which include receiving porcelain veneers, metal-free dental restorations, dental bonding and at-home teeth whitening. With the expert care you'll receive, you'll have a more exuberant and youthful smile to show the world!
About the Author
Dr. Deidra Harrison-McClain graduated from Meharry Medical College in Nashville. She then went on to complete a dental residency through the University of Tennessee College of Dentistry. A highly skilled dentist, Dr. McClain helps her patients turn back the hands of time by providing the absolute best in cosmetic dental care at Goodlettsville Smiles. She can be reached for more information through her website.