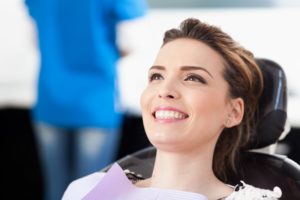 When was the last time you visited your family dentist in Goodlettsville for a regular checkup? If you're like two-thirds of Americans, it has probably been more than a year. You're really missing out on all kinds of services that come at little or no cost to you if you have dental insurance. Speaking of insurance, did you know that your annual maximum resets in January? That's a perfectly good reason to go ahead and schedule your next appointment for 2020 now. Keep reading to learn more.
Your Insurance Benefits Have Reset
Your annual maximum is the highest dollar amount that your insurance company will pay for your dental care within the calendar year. For most plans, this resets in the new year. This means that come January, you will be able to undergo the procedures you need at a fraction of the cost that they would normally be.
Unfortunately, your deductible also resets in January, which is the amount you must pay before the insurance company steps in and begins paying for your care. On the bright side, dental deductibles are usually quite low, often not more than $50. This can be easily covered at your next checkup. Once your deductible is met, your insurance will start to at least partially pay for the services you need.
Take Advantages of the Services Your Dentist Offers
Your dentist in Goodlettsville provides a wide variety of services that are covered in part or full by your dental insurance, including:
Mouthguards. If you play sports, you need to protect your pearly whites from injury. This sturdy plastic tray is customized to fit snugly over your teeth to prevent harmful impact.
Fluoride treatment. Fluoride is a naturally occurring mineral that strengthens your teeth. If you're at a high risk for tooth decay, your dentist can apply a topical fluoride treatment at your next appointment.
Checkups and cleanings. Regular appointments twice a year can keep your teeth healthy and prevent problems like gum disease.
Tooth-colored fillings. Your dentist can heal your cavity in a way that blends right in with the rest of your smile.
Dental crowns. These porcelain or ceramic coverings slip over a tooth to protect it from further damage or improve its appearance.
Now you can see why it's the perfect time to schedule your next dental appointment for 2020. Go ahead and make the call today!
About the Author
Dr. Deidra Harrison-McClain graduated top of her class from Meharry Medical College in Nashville with her Doctor of Dental Surgery degree. She then completed a dental residency at the University of Tennessee's College of Dentistry, where she participated in rotations in areas like oral surgery, emergency dentistry, and family medicine. Her practice offers all the services listed above and more. To schedule your first appointment in 2020, click here to visit her website.