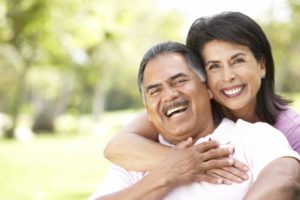 Are you considering replacing your missing teeth with dental implants? This state-of-the-art complete tooth loss solution stands head and shoulders above traditional tooth replacement options. While getting dental implants requires a multi-step process that's longer than that of dental bridges or dentures, their potential to improve your quality of life is well worth the wait! If you've been considering rebuilding your smile from the roots up, now is the time to do it! Here are four reasons why summer is the best time to get dental implants in Goodlettsville.
1.) Summertime Scheduling
While getting dentures or bridges may take a few weeks, getting dental implants will take at least several months. Although this may feel like quite some time, it's this longer process that gives dental implants their lifelike stability and potential to last a lifetime. Since you'll need to visit your Goodlettsville dentist a few times during your dental implant treatment, getting started in the summertime will likely give you the open schedule you need for your appointments.
2.) Relaxing and Recovering by the Pool
To get dental implants, you'll need to undergo a minor surgery. While it's minimally invasive and many people can get back to their day-to-day activities quickly, you'll still need to rest for a little while. And what's better than relaxing by the pool or in the backyard with the family while you recover? Plus, your favorite summertime treats like ice cream, smoothies, iced drinks, and cold apple sauce are perfect for enjoying while your mouth heals.
3.) Get a New Smile for Next Year
In order to replace the roots of your teeth, dental implants are placed directly into the jawbone, where they fuse with the surrounding bone tissue. It's essential that your dental implants have fully integrated into the jaw before your custom-made replacement teeth are secured in place. This process could take any where from 3 to 6 months or longer depending on your unique situation. While that is quite a long time, if you start the process now, you may be able to show off your newly completed smile just in time for the holidays or the new year.
4.) The Sooner You Get Dental Implants, the Better
While there are plenty of reasons why summer is the best time to get dental implants, it's important that you don't put off replacing your missing teeth no matter what time of year it is. As soon as a tooth goes missing, it stops stimulating blood flow to that part of the jaw, which will cause it to weaken and shrink. This could cause the nearby teeth to fall out and may make it more difficult for you to get dental implants later. Dental implants are the only tooth replacement option that promotes circulation in the jaw and prevents its deterioration after tooth loss. When it comes to getting dental implants, it's clear to see that the sooner, the better!
About the Practice
At Goodlettsville Smiles, Dr. Deidra Harrison-McClain is dedicated to helping the families of Goodlettsville and the surrounding communities achieve happy, healthy smiles. She's outfitted her practice with state-of-the-art technology and is proud to offer the latest dental treatments to ensure that her patients enjoy comfortable and effective dental care. With a welcoming atmosphere, flexible payment option, and a true passion for caring for her patients, Dr. McClain goes above and beyond to make treatments like dental implants as pleasant as possible. To learn more or schedule a consultation, she can be reached online or at (615) 859-0188.