Reveal® Clear Aligners – Goodlettsville, TN
A Clear Path to a Straighter Smile
Have you always wished you had a straighter smile? You might be hesitant to commit to orthodontic treatment simply because you want to avoid the awkwardness of metal wires and brackets. Luckily, there's a modern solution that may be exactly what you're looking for – Reveal® clear aligners! They'll move your teeth into proper alignment in a way that's virtually unnoticeable. If you'd like to learn more about this option, continue reading or give our office a call today to schedule a consultation!
How Reveal Works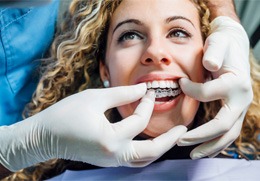 Unlike traditional metal braces, Reveal® uses a series of clear plastic aligners to gently shift your teeth into a straighter position. Each set is worn for a predetermined amount of time, usually about two weeks. Your smile will gradually move into proper alignment until the entire thing is exactly how you want it to be. This orthodontic treatment is ideal because it requires fewer dental visits. You'll only need to see our team every six weeks or so to pick up new aligners and ensure everything is going according to plan.
Indications for Reveal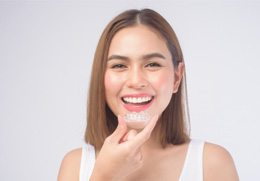 Rest assured – Reveal® can address more issues than you think! It's able to treat multiple orthodontic problems, such as:
Crowded Teeth
Do you feel like you have too many teeth in your mouth? You likely have crowding, which means you may benefit from Reveal®. These clear aligners will apply gentle pressure to your teeth to bring them into proper alignment. Doing this can lower your risk of decay and gum disease.
Gaps Between Teeth
Having gaps in your smile isn't just unsightly. These spaces can also increase your risk of cavities and infection because food particles can more easily get trapped in these areas. Luckily, Reveal® clear aligned can help push your teeth into a healthier and more aligned position.
Bite Alignment
A misaligned bite can apply unnecessary pressure on your temporomandibular joint, leading to issues like TMJ disorder as well as teeth grinding and clenching. With Reveal®, you can correct issues like overbite, crossbite, and underbite.
The Benefits of Reveal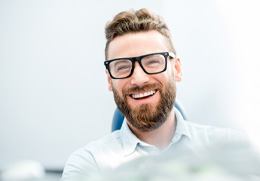 Many patients choose Reveal® clear aligners over traditional braces because they offer numerous advantages. Here are some benefits you can look forward to:
Increased comfort. Reveal® is made from a smooth plastic design, offering comfortable orthodontic treatment. You don't have to worry about it irritating your soft oral tissues like metal braces can.
Faster treatment time. The average completion timeline for traditional braces is about two to three years. Meanwhile, Reveal® can be completed in as little as 12 to 18 months!
Discreet orthodontics. Since Reveal® is virtually invisible, you don't have to worry about anyone noticing your orthodontic treatment.
How Much Does Reveal Cost?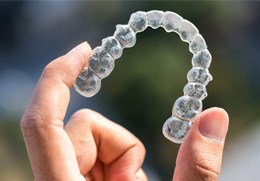 Because every smile is unique, it's impossible to provide an accurate cost estimate for Reveal® treatment. The only way to find out how much you can expect to pay is by scheduling a consultation with our team at Goodlettsville Smiles. During your appointment, we'll conduct a thorough oral examination to figure out the exact cost. However, simply taking into account the advantages Reveal® offers over braces, it's easy to see that it's worth every penny!