Dental Checkups & Teeth Cleanings – Goodlettsville, TN
Enjoy a Healthy and Happy Smile for a Lifetime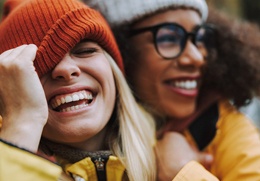 Few people actually look forward to visiting their dentist in Goodlettsville for checkups and cleanings. That's why it's not uncommon for people to put their visit on the backburner. Unfortunately, this can allow severe oral health problems to develop, causing serious damage to your mouth down the road. At Goodlettsville Smiles, Dr. Deidra Harrison-McClain strives to allow each of her patients to feel comfortable and welcomed, which is why so many people actually look forward to visiting our dental office every six months! If it has been longer than you can remember since you've had your teeth professionally cleaned, you can request an appointment online for six month dental checkups and teeth cleanings in our Goodlettsville, TN dental office!
Why Choose Goodlettsville Smiles For Dental Checkups & Teeth Cleanings?
Sedation Dentistry Available
Treating Patients of All Ages
Focus on Preventive Dentistry
What Happens During a Dental Checkup?
When you walk through out dental office doors, you'll be greeted by one of our friendly team members who will get you comfortable in one of our treatment rooms. Dr. Harrison-McClain will begin your appointment with a thorough checkup. If it has been over a year since your last dental X-ray, we may suggest taking images of your mouth so we can find any problems hidden beneath the surface.
Next, we'll examine your teeth and gums for any signs of decay or gum disease. If we find an issue, we'll address it and make a treatment plan before moving on to your cleaning. Finally, Dr. Harrison-McClain will conduct an oral cancer screening in search of common symptoms and abnormalities in your oral tissue.
What Happens During a Teeth Cleaning?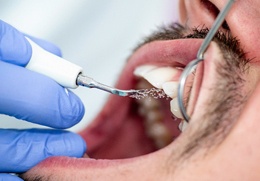 The final part of your routine appointment will be a professional cleaning. Using special gadgets like dental mirrors and scalers, we'll remove all of the plaque and tartar from hard-to-reach areas of your mouth and your gumline. This will keep harmful oral bacteria from accumulating and causing common problems such as gum disease. We'll finish off your appointment by flossing and polishing your teeth. We use a special, gritty prophylaxis paste to break apart surface stains that have developed on your teeth so you can leave our dental office with a more beautiful and brighter smile.
Why is it Important to Visit Your Dentist Every Six Months?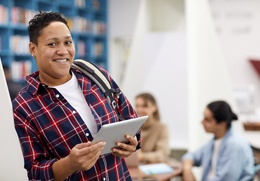 Many patients wonder why it's important for them to receive checkups and cleanings every six months when they are diligent about brushing and flossing at home. There are hard-to-reach nooks and crannies in your mouth that collect plaque that hardens into tartar. When it becomes tartar, the only way you can remove it is by getting a professional cleaning from your dentist. Here are additional reasons to schedule routine checkups and cleanings in Goodlettsville:
Detect oral cancer early.
Prevent cavities and gum disease from developing.
Treat gum disease early, before it causes permanent oral damage.
Keep bad oral habits in check.
Find problems hidden under the surface with dental X-rays.
At Goodlettsville Smiles, we put our patients first and focus on providing you with a relaxing and comfortable visit. We also strive to provide everyone that walks through our doors with the knowledge and high-quality treatment you need to develop healthy dental habits that help you avoid developing issues down the road. If it has been longer than six months since you've last visited a dentist, contact our dental office today!