Benefits of Dental Implants – Goodlettsville, TN
What Makes Implants So Unique
Over the past several decades, dental implants have grown to be one of the most popular tooth replacement solutions around. Today, approximately 5 million implants are placed each year in the U.S., according to the American Dental Association. Why is implant treatment so popular? Compared to traditional dentures and bridges, dental implants offer a range of noteworthy benefits. Below are just a few of the reasons why we believe dental implants in Goodlettsville are the best solution to replace missing teeth.
Superior Chewing Power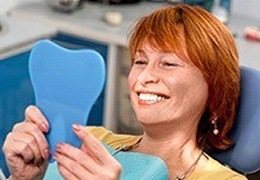 Many individuals who wear traditional dentures constantly worry about their false teeth slipping when they eat or speak. Patients with bridges, meanwhile, must often avoid biting into certain foods, such as hard apples.
In contrast, dental implants provide nearly the same chewing power as natural teeth! Their supreme stability comes from the fact that implant treatment restores both the visible tooth and the tooth root structure. When you replace missing teeth with dental implants, you can enjoy all of your favorite foods without worry!
Natural Look and Feel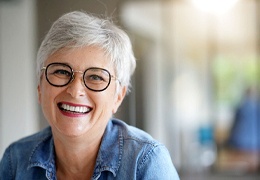 Dental implants are designed to blend in seamlessly with your natural smile. Indeed, implants look so natural that people you meet will likely not even notice you have undergone restorative dental treatment.
Implants' natural look and feel is due in large part to the fact that they are integrated directly into the jaw, just like real teeth. Dentures, on the other hand, rely on an artificial plastic base for support. Bridges, meanwhile, attach to adjacent healthy teeth to stay in place.
Prevent Bone Loss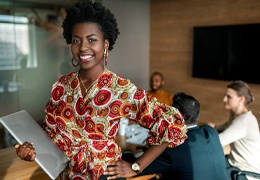 Tooth roots provide important stimulation to the jawbone. When teeth go missing, the bone in the jaw begins to slowly deteriorate, which can leave your face looking sunken and aged. Because dental implants bond with the jawbone through a natural process called "osseointegration", they can usually prevent further bone loss. In this way, implant treatment can help you keep looking as young as you feel!
Boost Your Confidence
Do you avoid showing your teeth when you smile in photos? Do you lack the confidence to joke around and laugh with friends, coworkers or even family? Missing teeth can be a major source of embarrassment – but dental implants in Goodlettsville can help! Whether you are missing a single tooth, several teeth or an entire row, dental implants can both restore your smile and boost your self-esteem. With a complete and attractive smile achieved through implant treatment, you will once again have the confidence to be yourself no matter where you are or with whom you are spending time.
Long-Term Results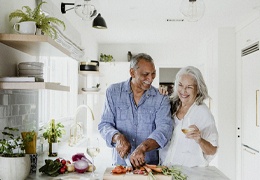 If you are looking for a long-term solution to restore your smile, look no further! With proper care, dental implants can easily last for decades or even the rest of your life. To keep your implants in great shape for as long as possible and get the most bang for your buck, be sure to follow these steps:
Brush twice a day for two minutes each time with a non-abrasive toothpaste
Floss at least once daily
Visit a dentist in Goodlettsville every six months for a dental exam and professional cleaning
During every routine checkup with Dr. McClain, she will carefully examine your dental implants and look for any developing oral health issues that could negatively impact your smile.